 Right Mind, Right Thought, Right Practice.
"Karate Blog for the Right Brain"
The explanations and experiences of Kouden martial arts, which control opponents without using muscle strength, are open to the public.
"Right brain karate using heart" is now on sale!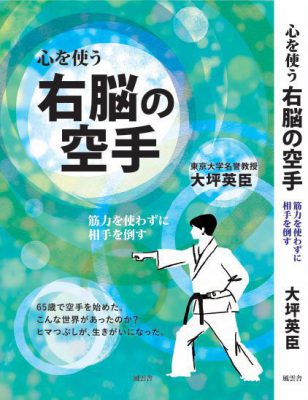 By Shinomikan Counselor Hideomi Otsubo
"Is this the purpose of my life? I was lost after 40 years of academic life after retirement, and I wanted something that I could be passionate about. I began full-con karate recklessly. Three years later, I encountered martial arts karate. Director Shingo Asayama was a god. He was a martial arts karate who did not use muscular power. He also experienced a superhuman state. He activated the right brain to defeat the opponent. I knew that the origin of martial arts was "love." The world of the right brain jumped in by a stupid doctor of engineering. What a fertile world here! "–From "Using the mind's right-brain karate" (Fuunsha)
Shingikan was founded by Director Shingo Asayama. Headquarters (Osaka / Kyoto / Tokyo / Kobe) In addition to branch offices in Hokkaido, Tokyo, Chiba, Hiroshima, Kochi, and Kagoshima. There are classes for full contact and martial arts / Kaito karate. -Tokyo Headquarters, which is under the direct control of the headquarters, teaches martial arts and karate karate.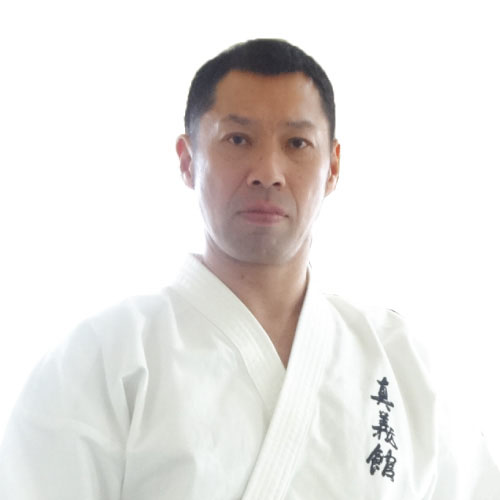 Started karate at the age of 15.
In 1990, opened a karate dojo in Osaka.
April 2011 Established the Harmonious Karate "Shingikan" that looks at itself.
Now, as the director of the Shingikan, I hope to spread karate karate for the formation of a harmonious human being rooted in love.
Dojo Director Hideomi Otsubo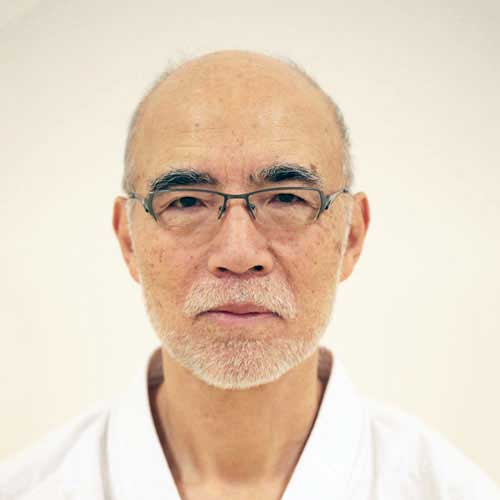 Head of the Tokyo Dojo under the direct control of Shingenkan General Headquarters. Participants. Author of "Right Brain Karate". Professor emeritus at the University of Tokyo.
A man who has made full use of his left brain fell into the way of Shingikan karate led by Shingo Asayama.
He wonders "Is the purpose of life here?", He enjoys the quiet world of right-brain karate, which does not use muscle strength.
The Tokyo Dojo, which is under the direct control of the Shingikan General Headquarters, is a dojo specialized in martial arts and kaito karate.
Dojo students are adults only. Currently, more than 50 dojo students are enthusiastically practicing. Dojo students from a wide range of ages from 31 to 85 are practicing together. There are many women.
Anyone can learn because it does not require strength. However, the dojo students are surprised every time they practice their power. The dojo students who read "Right-Brain Karate" were relatively young, and there were some junior high school and jiu-jitsu dandan (XNUMX Dan, Sandan, Nidan), but they were destroyed and thrown by a woman. Is this martial arts? "
For details, please see Hideomi Otsubo"Right-brain karate that uses your heart" (Fuunsha)to see the available categories of products and services.
Tuesday 19: 00-21: 00 General men and women
Thursday 19: 00-21: 00 General men and women
Friday 13: 00-15: 00 General men and women
–
Saturday 19:00-20:30 Online lesson
1-4Fujino Building 4-2-XNUMX Akasaka, Minato-ku
* It may be held irregularly at the Minato Ward Sports Center.
Click here for visits and other inquiries
Please fill in all the fields and press the send button.
If you do not receive a reply within XNUMX days, please resend it.